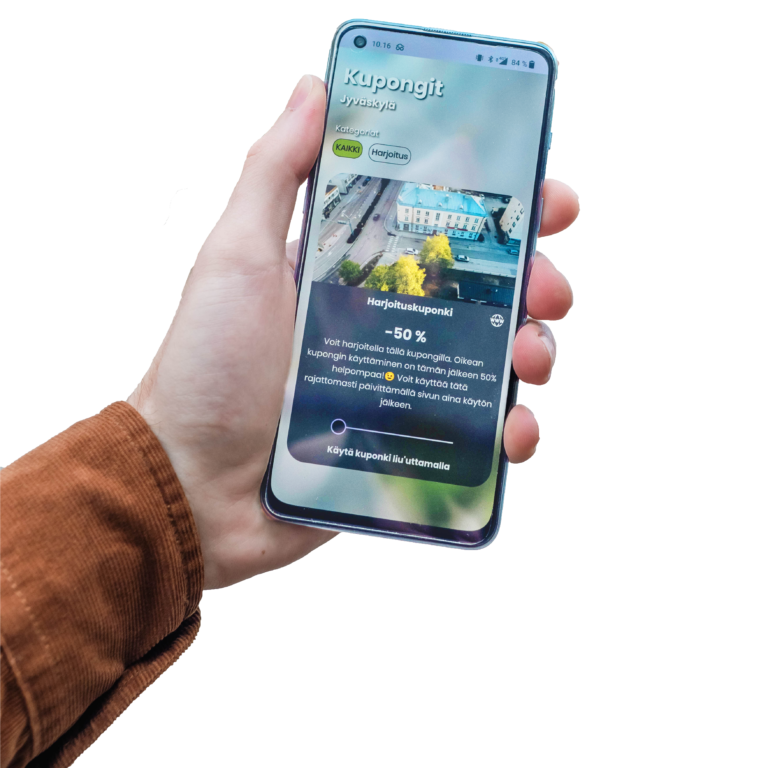 Kesäpassi is a free web app where you can find the hottest summer coupons in Jyväskylä!
Kesäpassi campaign time is 6.1. – 31.8.
Kesäpassi works in the online application, which you can access from the button below. Registering for the Kesäpassi and using it is completely free.
Whether you're from Jyväskylä, a tourist or just passing through, become a Kesäpassi user and take the summer's hottest offers into your pocket! After the summer, we will raffle a €100 gift card to a store included in the Kesäpassi of your choice.
You can participate in the raffle by using 10 offers from Kesäpassi during the summer. When the required number of offers has been used, the Kesäpassi web application will ask you to participate in the raffle.